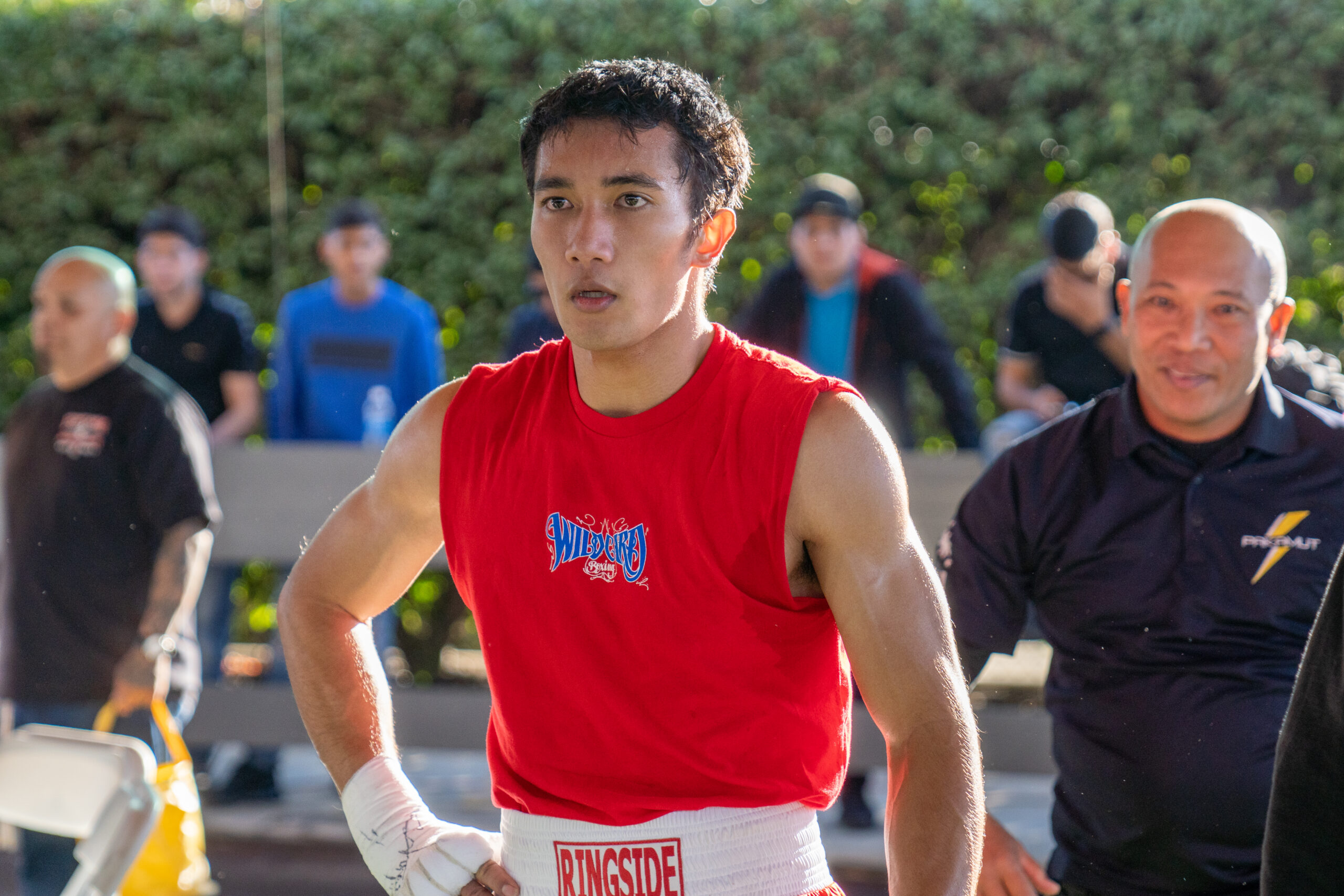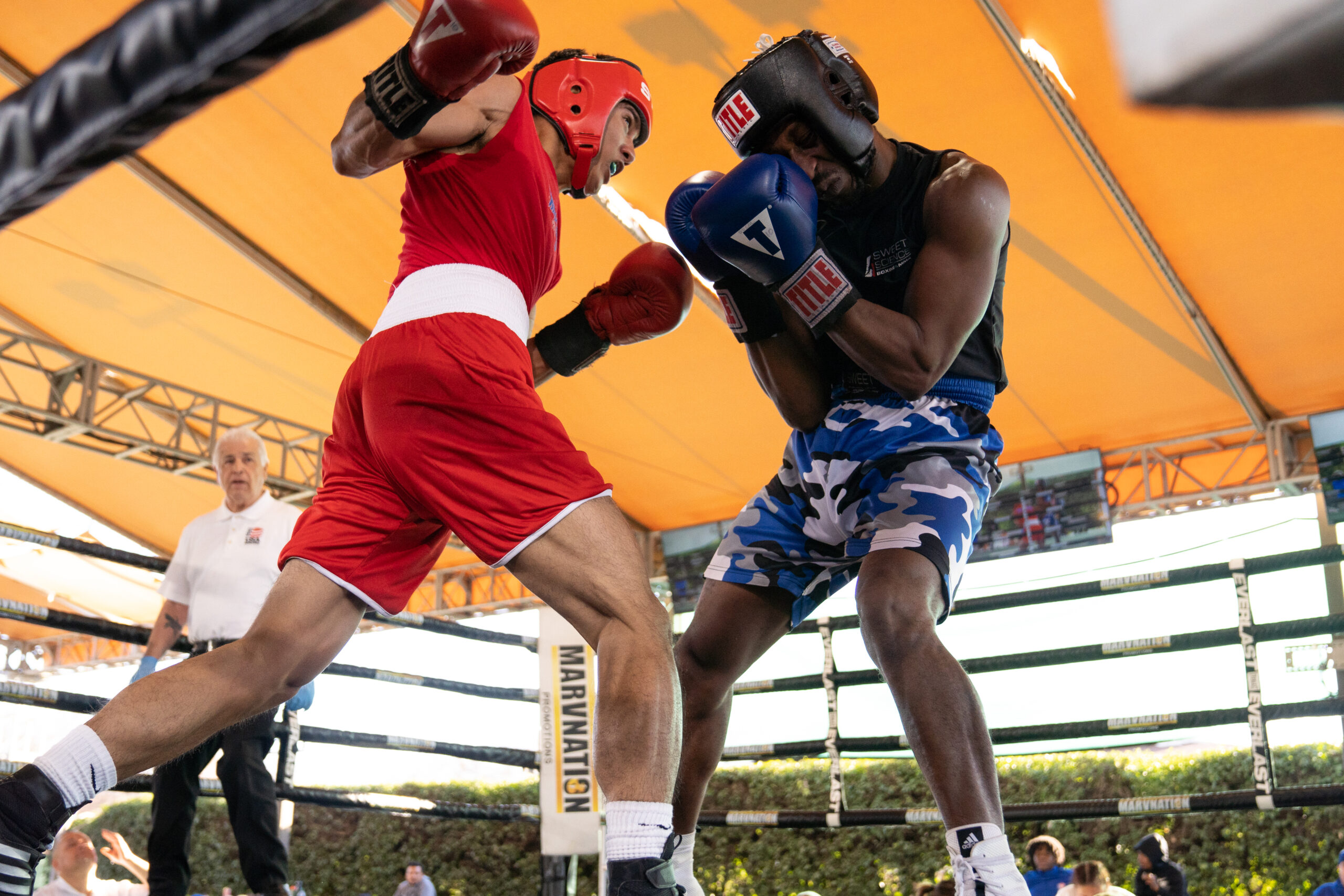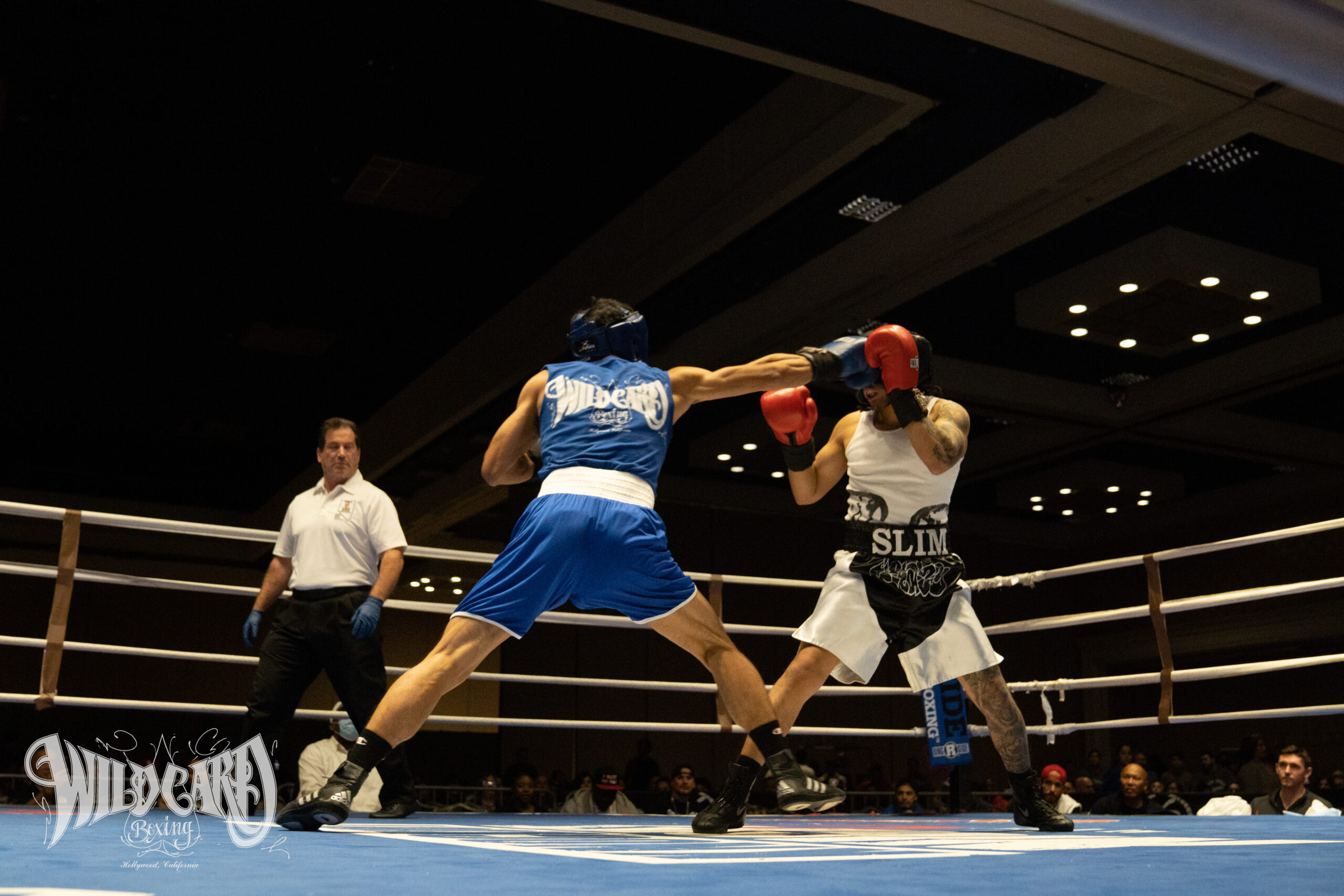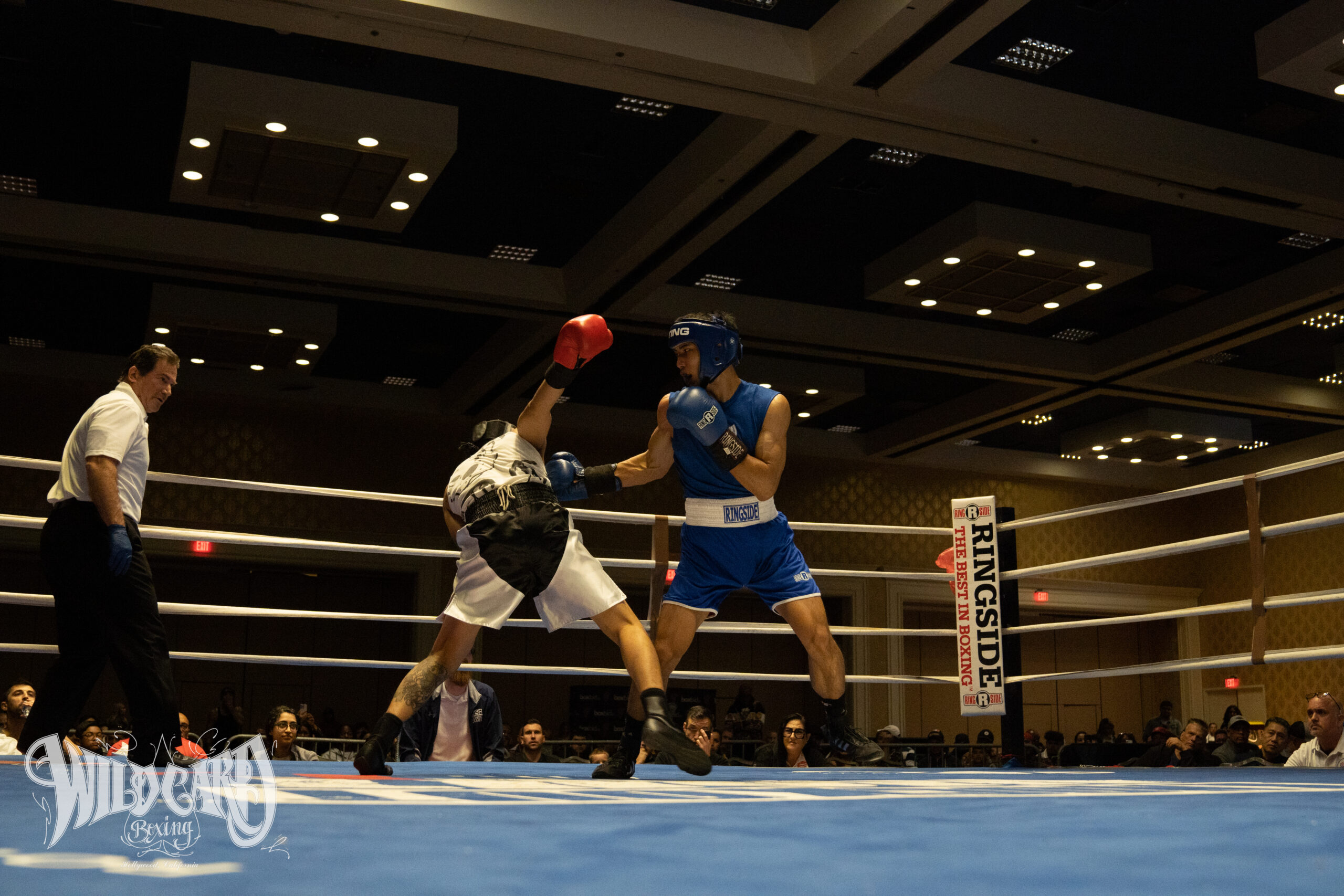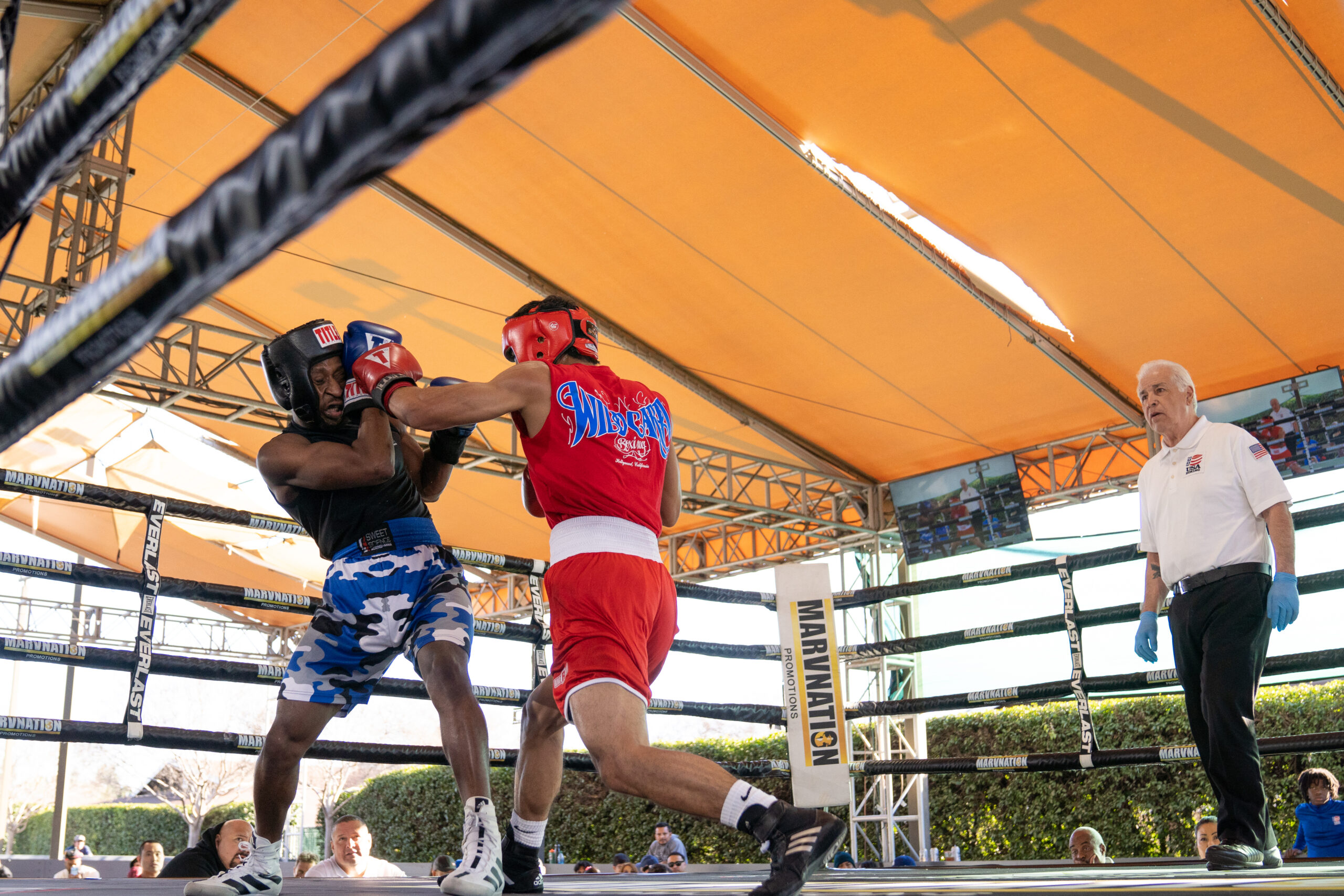 intro
Kenneth Roiles is a boxer from Long Beach, CA. 
2
Trained and competed in numerous Filipino Martial Arts Tournaments worldwide
3
Focused in boxing and is aspiring to one day represent the USA in the Olympic Games.


4
Currently he holds the titles:
2022 CHAMPION at 139lbs. in Amateur Boxing Tournament,
2023 CHAMPION at 139lbs. in Elite Open Boxing LBC #33 & Youth Championship
2023 CHAMPION at 139lbs. in Southern California Golden Gloves Regional Tournament
5
He trains and represents Wild Card Boxing Club in Los Angeles, CA.
About
KENNETH L. ROILES IS FROM LONG BEACH, CALIFORNIA USA. HE STARTED HIS TRAINING IN FILIPINO MARTIAL ARTS KNOWN AS KALI ARNIS ESCRIMA WHEN HE WAS 5 YEARS OLD UNDER GRAND MASTER FELIX ROILES (HIS FATHER) A WELL KNOWN FILIPIPINO MARTIAL ARTIST AND A MULTIPLE WOLRD CHAMPION IN FULL CONTACT STICK KNIFE FIGHTING COMPETETIONS.
AT A YOUNG AGE KENNETH ROILES OPENLY EXPRESS AND IDOLIZE THE LEGENDARY 8 DIVISION CHAMPION MANNY PAQUIAO'S ABILITIES AND BOXING ACCOMPISHMENTS. HE THEN HE STARTED HIS FORMAL BOXING TRAINING IN 2020 DURING THE COVID-19 PANDEMIC, TRAINING IN THE HOME GARAGE UNDER COACHING "LUCAS SUGAR" ARIOSA A WELL KNOWN AND VETERAN FILIPINO BOXING COACH AND A 1984 PHILIPPINE TEAM HEAD COACH TO LOS ANGEL OLYMPIC.
AFTER MORE THAN 2 YEARS OF TRAINING KENNETH HAD HIS FIRSTH AMATEUR BOXING COMPETETION ON SEPTEMBER 25, 2022 AT ALL WORLD BOXING GYM IN RANCHO CUCAMUNGGA, CA USA.
CURRENT LIST OF ACCOMPLISHEMENT
CHAMPION – 2012 FULL CONTACT STICK/KNIFE FIGHTING TOURNAMENT, CIRCUS – CIRCUS HOTEL AND CASINO, LAS VEGAS, NV USA
CHAMPION – 2009 PAL (POLICE ATHLETIC LEAGE KARATE TOURNAMENT, SANTA MONICA, CA USA
CHAMPION – 2017 GSBA NATIONAL FULL CONTACT STICK /KNIFE FIGHTING TOURNAMENT, WISCONSIN, USA
CHAMPION – 2018 BRITISH QUEST FOR TE BEST OPEN INTERNATIONAL FULL CONTACT STICK FIGHTING.
CHAMPION – 2018 GSBA WORLD FULL CONTACT STICK FIGHTING CHAMPIONSHIP, LISBON PORTUGAL
CHAMPION – 2021 WEKAF NATIONAL FULL CONTACT STICK FIGHTING TOURNAMENT, FREMONT, CA USA
CHAMPION – 2022 (WEKAF) WORLD ESCRIMA KALI ARNIS FEDERATION CHAMPIONSHIP, MANDAUE, CEBU PHILIPPINES
WINNER – 2022 – 139 LBS. AMATEUR BOXING TOURNAMENT, ALL WORLD BOXING, RANCHO CUCAMUNGA, CA USA
CHAMPION – 2023 – 139 LBS. ELITE OPEN BOXING LBC #33 & YOUTH CHAMPIONSHIP, POMONA, CA
WINNER –2023 – FIGHTS OF FURY AMATEUR BOXING TOURNAMENT, WEST GATE HOTEL AND CASINO, LAS VEGAS, NV USA
CHAMPION – 2023 – 139 LBS. SOUTHER CALIFORNIA GOLDEN GLOVES REGIONAL TOURNAMENT, POMONA, CALIFORNIA USA